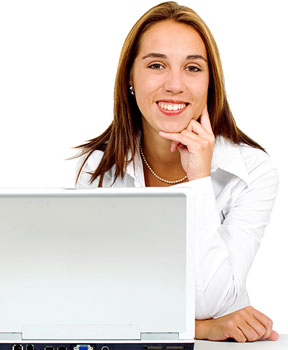 Primus Recruiting Policies
Primus Executive Recruiting adheres to a set of corporate policies in managing daily operations. Policy highlights are presented below.
Safety and Emergency Procedures
At Primus Executive Recruiting, safety is our primary concern. From personal safety to safety of information, we have detailed policies and best known procedures that we make available to our employees and clients. We also have a set of detailed emergency procedures should a natural disaster occur.
Employment at Will
All employment at, or through, Primus Executive Recruiting, is at an at-will basis, which means that employees and employers can terminate employment at any given time, with or without reason. While we welcome and encourage advance notices, we will respect the right of any party to be free of their obligations when they so desire. Concurrently, we make no guarantees of employment to anyone with respect to type or duration of work, availability of benefits or amount of pay.
Equal Opportunity / Non-Discrimination
Primus Executive Recruiting is an Equal Opportunity Employer. We shall not discriminate against anyone on the basis of race, religion, sex, age, sexual orientation, ethnic background or any other circumstances protected by federal or state law.
Insurance
Our employees are covered under Professional Liability and Worker's Compensation insurance. Claims should be reported promptly, with all required paperwork completed promptly to guarantee adequate processing according to federal and state laws and regulations.
Accessibility
Primus Executive Recruiting has a paperless office and uses cloud software so that all our records are accessible from anywhere with a computer and an Internet connection. We also have set up our phone system so that voice mails are forwarded to us as emails. Therefore, our physical presencein the office is not necessary to serve any needs of our clients. We are hence able to answer all inquiries within a calendar day.
Separation Procedure
In case any employee is terminated for whatever reason or wishes to leave the employment of Primus Executive Recruiting, they shall be paid for all time worked and accumulated paid time off (PTO) minus any sums owed the company. They shall surrender all company and/or client property and confidential or proprietary materials and will renounce access to any computer accounts that they may have used while in our employment. They will be offered an exit interview, where they will have a chance to provide feedback and where options and resources will be made available to them according to applicable law and common industry practices.